Audiotrix Releases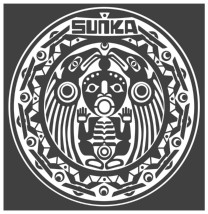 Cumbia que alegra la vida
We first met Paris bred Sunka at Bogotrax 2008 where after we had lived the 10 day long musical extravaganza together, Sunka waved us goodbye and settled into Colombian life.
Now a full blown resident and expecting his second kid, he has honed his production skillz into some serious dancefloor crossover.

In this his debut EP on Audiotrix, Sunka throws down 3 Bass heavy, Latino laced tracks whose influences run from Cumbia to Swing through to good old fashioned Dancefloor Cheesecore ….
Straight from the heart of the barrio - this is the deadliest Colombian export since Pablo Escobar!
Audiotrix - October 2011
Track list
Promo mix available HERE