Audiotrix Releases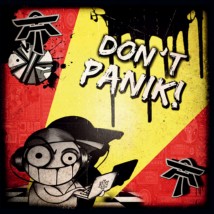 Don't Panik!
A1.Beerproof is a pumping, driving slice of rolling techno. Riding a hypnotically uplifting bassline this track just keeps building through the bleeps and is a guaranteed party starter on any dancefloor.

B1.Quirky and individual with a renegade organ at the controls, Get Funk is a deeper track with tribal toms running through it and a hint of industrial funk.

B2.Major Panik whips together breaks, techno and hip house into a heavy, vibrant flow. A warm yet menacing bassline anchors mesmerizing synths and an infectious vocal as this one heads straight downtown and onto the street.
Audiotrix - October 2013
Track list
Promo mix available HERE