Audiotrix Artists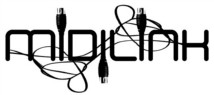 Midilink
Midilink started his career at an early age in the Parisien underground dance music scene after studying at the I'IMFP – a French institute specialising in jazz music.
He defines the music as an extraordinary force of creation between energy, inspiration and intuition.

He toured internationally with the sound system 'Tomahawk' then after a few years he settled down in Marseille and set up a recording studio.
After signing to I.O.T records he took part in the African Expedisound Expedtion – a groundbreaking project that took electronic tribal music overland to Africa.

He has played Internationally with many well known artists both in clubland and the underground and released music on numerous labels.
Today the unique style of electro-tekno and minimal breakbeat that he has developed through these experiences will keep your feet firmly rooted to the dancefloor.