Graffix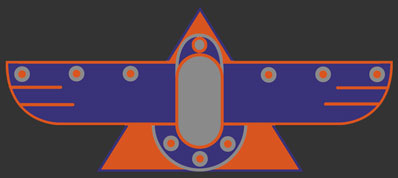 FEENIX 13
Resident artist in Audiotrix's d-zyne studio, Feenix 13 has a background in rave visuals and more recently in computer generated digital images.

STARSK
The underground's original VJ, Starsk is now a freelance graphic and motion designer and aims to become a film maker.

GABBA
Gabba now lives and works in Berlin. As well as backdrops she is involved in computer graphics and serigraphie plus paintings in ink and acrylics.