Audiotrix Artists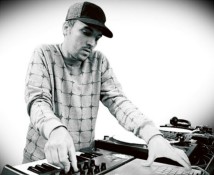 Sunka
We first met Sunka at Bogotrax 2008 where after we had lived the 10 day long musical extravaganza together, Sunka waved us goodbye and settled into Colombian life.
His musical Journey began at the Conservatoire music school where he studied the piano and many other instruments before starting to mix Techno in 1998.
This soon lead to a breakbeat liveset and a release on Labrat Audio followed several years later by his first Album "Breakstorming"

Now settled in Colombia he has honed his production skillz into some serious dancefloor crossover also starting his own label "All we need" and creating the band Kartel Pacifico with his beautiful wife Isa and MC Flow.
Track list