Audiotrix Releases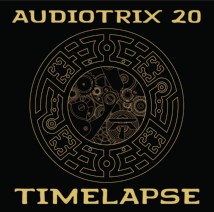 Timelapse
Timelapse is a comment on the passing of time, It evokes childhood memories.years of parties and festivals blending into one,the turning of the seasons and our children growing up before our eyes........

I was a wilful child and would often scream at the top of my voice "I don't Care !" My mum in exsaperation would tell me this little rhyme.....
"Don't care was made to care, Don't care was wrong,
Don't care was put in a pot and boiled til she was done"
A1 is dedicated to my her, even if I'm not sure she would of liked it !

Timelapse

"When I was a young girl I didn't know what I'd be
I liked playing in the river I liked climbing in the trees
Now that I am older well I found out what I like
I like travelling the world and playing music all the night"
Music style: Techno
Audiotrix - September 2018
Track list